AMR Welcomes Friends of the National Institute of Nursing Research as Client Partner

LEXINGTON, Ky. (July 2, 2019) — AMR is pleased to welcome Friends of the National Institute of Nursing Research (FNINR) as a new full-service client partner.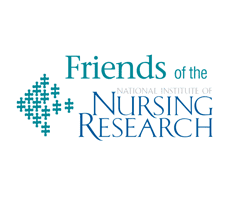 FNINR is a bold voice to communicate the impact of NINR's work to elevate nursing science, improve lives and advance the nation's health. Founded in 1993, FNINR seeks to support nursing research and advance the profession through education and delivery of outstanding health care.
"FNINR welcomes our partnership with AMR to promote the mission of NINR of promoting and improving the health of individuals, families, communities, and populations, through clinical and basic research and research training on health and illness across the lifespan," stated Connie Delaney, PhD, RN, FAAN, FACMI, FNAP, Professor and Dean of the University of Minnesota School of Nursing and FNINR President. "We welcome the full-service partnership to enhance the Institute's research focus encompassing health promotion and disease prevention, quality of life, health disparities, and end-of-life by employing new technologies to research questions, improving research methods, and developing the scientists of the future."
Nick Ruffin, CAE, President and CEO of AMR shared, "We are thrilled to welcome FNINR as a client-partner. They have an important and critical mission and we are proud to assist them in achieving their goals."
About AMR Management Services
AMR Management Services provides professional services to a variety of local, regional, national and international nonprofit trade associations, professional societies and foundations. Through our passion, people and principles, AMR turns vision into action to enable client success. AMR's core services include association management, conference and event management, marketing and creative services and technology management. More than 20 regional, national and international organizations rely on AMR for association management expertise. AMR is one of only 19 AMCs to receive the charter accredited designation by the AMC Institute and is active in the American Society of Association Executives.
AMR is an accredited association management company (AMC) providing a wide range of services including strategic leadership support, financial management, event planning, member relations, marketing, communications, program management, information technology services and general administration. Looking for help with your association? Get In Touch With Us Today!
All Posts By
AMR Management Services
LEXINGTON, Ky. (January 15, 2020) — AMR is pleased to welcome the Association of Biomolecular Resource Facilities (ABRF) as a new full-service client partner. Association of Biomolecular…

Why a Virtual Event?Virtual events are held for the same reasons as in-person events: to deliver your association's message to drive leads and revenue, drive…