AMR Welcomes the American Association of Endocrine Surgeons as Client Partner

Posted On:
March 23, 2016
LEXINGTON, Ky. (March 23, 2016) — AMR is pleased to welcome the American Association of Endocrine Surgeons (AAES) as a new full-service client partner. "AMR is excited to expand our reach into the healthcare space by welcoming AAES to the AMR family" said Nick Ruffin, AMR's President and COO. "We feel great about our future partnership with the AAES and look forward to working closely with AAE leadership and membership as they continue to move their organization forward. The expertise we've developed in the field of healthcare associations and understanding the specific needs of their members will be a great complement to such a diverse and interesting organization."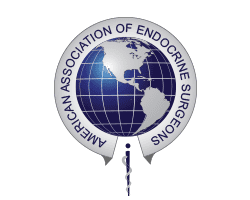 "We are excited about the opportunity to work with AMR and look forward to beginning the next chapter of our organization's history," states Rebecca Sippel, MD and AAES Secretary and Treasurer. "We feel AMR's culture, approach to business and current client mix are a good match for the AAES and look forward to seeing what the future holds."
About AMR Management Services AMR Management Services provides professional services to a variety of local, regional, national and international nonprofit trade associations, professional societies and foundations. Through our passion, people and principles, AMR turns vision into action to enable client success.
AMR's core services include association management, conference and event management, marketing and creative services and technology management. More than 20 regional, national and international organizations rely on AMR for association management expertise. AMR is one of only 19 AMCs to receive the charter accredited designation by the AMC Institute and is active in the American Society of Association Executives.
AMR is an accredited association management company (AMC) providing a wide range of services including strategic leadership support, financial management, event planning, member relations, marketing, communications, program management, information technology services and general administration. Looking for help with your association? Get In Touch With Us Today!
All Posts By
AMR Management Services
In this blog post, AMR outlines the strategic planning process his company used to uncover trends that associations need to tackle now. Recently we published…

Planning an event is a cyclical process. Your event outcomes are determined in large part by your initial planning, and your initial planning should be guided…