AMR Welcomes the Association of Pedestrian and Bicycle Professionals as Client Partner

Posted On:
January 12, 2016
LEXINGTON, Ky. (January 12, 2016) — AMR is pleased to welcome the Association of Pedestrian and Bicycle Professionals (APBP) as a new full-service client partner.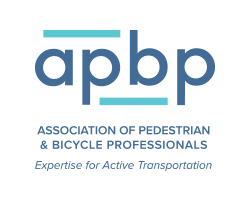 "AMR is excited to bring our full-service management services to APBP," said Nick Ruffin, AMR's President and COO. "As city planning continues to evolve to include the bicycle- and pedestrian-friendly programs that meet growing citizen demand, so will the APBP's growth and influence. With AMR's expertise —particularly in areas of membership development and government affairs — I know that this partnership will be extremely successful."
With the transition to AMR, APBP welcomes a new Association Director, Matt Grayson. Kit Keller, APBP's Policy Director, noted "Matt Grayson brings a wealth of association management experience to APBP and we are thrilled to have him at the helm!" Keller went on to say, "From a management perspective, AMR offers a brilliant shared services approach to association management. I'm certain that this will offer growth in programs and membership as well as limitless other opportunities for APBP."
Matt Grayson, APBP's Association Director, added, "I'm very excited to be working with the Board of Directors and members of APBP. Their passion about the association and the industry really shines and I'm looking forward to helping the association to grow and prosper."
About AMR Management Services AMR Management Services provides professional services to a variety of local, regional, national and international nonprofit trade associations, professional societies and foundations. Through our passion, people and principles, AMR turns vision into action to enable client success.
AMR's core services include association management, conference and event management, marketing and creative services and technology management. More than 20 regional, national and international organizations rely on AMR for association management expertise. AMR is one of only 19 AMCs to receive the charter accredited designation by the AMC Institute and is active in the American Society of Association Executives.
AMR is an accredited association management company (AMC) providing a wide range of services including strategic leadership support, financial management, event planning, member relations, marketing, communications, program management, information technology services and general administration. Looking for help with your association? Get In Touch With Us Today!
All Posts By
AMR Management Services
LEXINGTON, Ky. (January 31, 2017) —Assistant Director for Conference and Events for AMR Management Services, Glen Ellwood, CMP, LES, has been named to the Professional…

LEXINGTON, Ky. (October 1, 2018) — AMR is pleased to welcome the Association for Accounting Marketing (AAM) as a new full-service client partner. Association for Accounting Marketing…