AMR Welcomes the National Association for Children's Behavioral Health as Client Partner

Posted On:
February 28, 2019
LEXINGTON, Ky. (February 27, 2019) — AMR is pleased to welcome the National Association for Children's Behavioral Health (NACBH) as a new full-service client partner.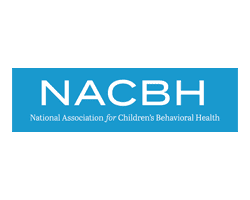 NACBH is a national organization focused on advancing the field of children's behavioral health by engaging leaders, identifying emerging best practices, and shaping legislation. Incorporated in 1992, NACBH is focused on child and family-centered advocacy efforts and is respected as an industry leader.
"I am excited to have NACBH and Pat Johnston join the AMR family," said Nick Ruffin, CAE, AMR President and CEO. "We look forward to helping NACBH achieve its important mission."
David Napier, NACBH President, in an announcement to the membership about the change said, "2019 promises to be a turning point for NACBH. Along with our board, I believe that we are about to experience some of our best times ever with increased value for all members from NACBH advocacy and educational initiatives, committees, work groups and conferences."
About AMR Management Services AMR Management Services provides professional services to a variety of local, regional, national and international nonprofit trade associations, professional societies and foundations. Through our passion, people and principles, AMR turns vision into action to enable client success.
AMR's core services include association management, conference and event management, marketing and creative services and technology management. More than 20 regional, national and international organizations rely on AMR for association management expertise. AMR is one of only 19 AMCs to receive the charter accredited designation by the AMC Institute and is active in the American Society of Association Executives.
AMR is an accredited association management company (AMC) providing a wide range of services including strategic leadership support, financial management, event planning, member relations, marketing, communications, program management, information technology services and general administration. Looking for help with your association? Get In Touch With Us Today!
All Posts By
AMR Management Services
LEXINGTON, Ky. (June 20, 2018) — AMR is excited to announce that long-time client-partner, the National Association of State Chief Information Officers, just received the…

LEXINGTON, Ky. (July 18, 2018) — AMR recently announced that Nick Ruffin, CAE, has assumed the position of President and Chief Executive Officer. The announcement…