AMR Welcomes the National Association of Hispanic Nurses as New Client-Partner

Posted On:
January 25, 2022
LEXINGTON, Ky. (January 25, 2022) — AMR Management Services (AMR), a Kentucky-based association management firm, welcomes the National Association of Hispanic Nurses (NAHN) as a new client-partner.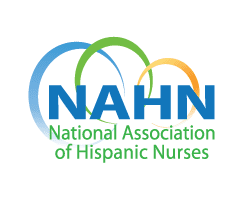 "We are thrilled to welcome NAHN to the AMR family," said Nick Ruffin, CAE, President and CEO of AMR. "NAHN leads the way in recognizing excellence among Hispanic nurses and promoting quality health care delivery. AMR looks forward to helping them continue this critical mission."
"AMR is the right choice as a management partner for NAHN," said Adrianna Nava, PhD, MPA, MSN, RN, President of NAHN. "We feel confident in their ability to transform our vision into operational strategies that move us forward. NAHN is an important voice and advocate for the community we serve, and we are excited about what the future will bring with AMR's support." About the National Association of Hispanic Nurses (NAHN)
Since 1975, NAHN has been the nation's leading professional society for Latino nurses. With a growing membership and more 40 than local chapters, NAHN represents the voices of Latino nurses throughout the United States. NAHN is devoted to promoting safe, quality health care delivery to Latino communities and recognizing excellence among Latino nurses. To learn more, visit www.nahnnet.org.
About AMR Management Services (AMR) AMR provides professional services to a variety of local, regional, national, and international nonprofit trade associations, professional societies and foundations. Through our passion, people and principles, AMR turns vision into action to enable client success.
AMR's core services include association management, conference and event management, marketing and creative services and technology management. More than 25 regional, national and international organizations rely on AMR for association management expertise. AMR is one of only 19 AMCs to receive the charter accredited designation by the AMC Institute and is active in the American Society of Association Executives.
AMR is an accredited association management company (AMC) providing a wide range of services including strategic leadership support, financial management, event planning, member relations, marketing, communications, program management, information technology services and general administration. Looking for help with your association? Get In Touch With Us Today!
All Posts By
AMR Management Services
LEXINGTON, Ky. (July 16, 2018) — AMR is proud to announce that it has been re-accredited by AMC Institute (AMCI), the global trade association representing…

LEXINGTON, Ky. (January 31, 2017) —Assistant Director for Conference and Events for AMR Management Services, Glen Ellwood, CMP, LES, has been named to the Professional…