AMR Welcomes the Society for Obstetric Anesthesia and Perinatology and the Consortium of College and University Media Centers as Client Partners

Posted On:
December 16, 2020
LEXINGTON, Ky. (December 16, 2020) — AMR Management Services, a Kentucky-based association management company serving national and international nonprofit associations and professional societies, is pleased to welcome two new full-service client partners. On December 1, the Society for Obstetric Anesthesia and Perinatology (SOAP) and the Consortium of College and University Media Centers (CCUMC) joined the AMR family.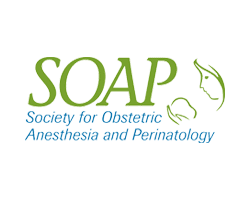 SOAP is dedicated to the mission of improving the pregnancy-related outcomes of women and neonates through the support of obstetric anesthesiology research and educational outreach by bringing together practitioners of several specialties to meet and discuss clinical practice, basic and clinical research, and practical professional concerns.
"We selected AMR as our society management partner because of the high level of expertise they provide," said Ruth Landau, M.D., President of the Society for Obstetric Anesthesia and Perinatology. "We feel confident AMR has the capabilities, tools and resources to help us achieve our vision."
CCUMC provides a forum for information exchange for the providers of media content, academic technology, and support for quality teaching and learning at institutions of higher education.
"CCUMC is excited to choose AMR as our association management company, essentially becoming the new home of our organization. We didn't take this process lightly and, following thorough vetting of a number of firms, chose AMR for their professionalism, complete suite of resources, cultural fit, and success managing other established organizations," stated Gina M. Sansivero, CCUMC President. "As CCUMC continues forward, we are thrilled to have AMR by our side to help increase membership, establish new and valuable member benefits, execute our strategic plan, and maintain the sense of community that is so unique to CCUMC as an organization and which keep renewals up year over year."

"We couldn't think of a better way to close out 2020 than by welcoming these two outstanding organizations," stated Nick Ruffin, CAE, President and CEO of AMR Management Services. "AMR looks forward to helping both groups grow and expand their critically important work."
About AMR Management Services
AMR Management Services provides professional services to a variety of local, regional, national and international nonprofit trade associations, professional societies and foundations. Through our passion, people and principles, AMR turns vision into action to enable client success.
AMR's core services include association management, conference and event management, marketing and creative services and technology management. More than 25 regional, national and international organizations rely on AMR for association management expertise. AMR is one of only 19 AMCs to receive the charter accredited designation by the AMC Institute and is active in the American Society of Association Executives.
AMR is an accredited association management company (AMC) providing a wide range of services including strategic leadership support, financial management, event planning, member relations, marketing, communications, program management, information technology services and general administration. Looking for help with your association? Get In Touch With Us Today!
All Posts By
AMR Management Services
LEXINGTON, Ky. (October 2, 2019) — AMR is pleased to welcome the American Osteopathic College of Anesthesiologists (AOCA) as a new full-service client partner. American…

LEXINGTON, Ky. (January 31, 2017) —Assistant Director for Conference and Events for AMR Management Services, Glen Ellwood, CMP, LES, has been named to the Professional…