AMR Welcomes the Women's Energy Network as Full-Service Client-Partner

Posted On:
August 6, 2018
LEXINGTON, Ky. (August 6, 2018) — AMR Management Services (AMR), a Lexington-based association management company serving professional societies and trade associations nationwide, is happy to announce the Women's Energy Network (WEN) has become a full-service client-partner as of June 1, 2018.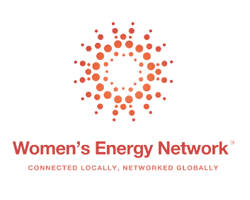 WEN is an international organization for professionals working across the energy value chain. Its more than 4,000 members represent a broad range of disciplines and experience levels within energy focused companies, ranging from management and law to technology and engineering. Since its founding in 1994, WEN has expanded rapidly to 18 chapters across North America—and growing. WEN offers a variety of educational, networking, mentoring and leadership opportunities, and will host its biennial WEN National Conference in March 2019.
"We were thrilled to bring WEN on as a project-based client in 2017," noted Nick Ruffin, AMR President and CEO. "We're even happier that WEN has chosen AMR as their full-service partner, giving us the opportunity to help them expand and grow their vision even more."
Rachel Miller, who leads the energy practice at Forbes-Tate Partners and is the 2018 National President of WEN, shared, "We chose AMR as our management partner because of their proven success with associations like ours. The relationship grew to a full-service management relationship in less than a year, because AMR demonstrated they are a true partner in our success. Our AMR team lifts the load to allow our volunteer Board of Directors to create and drive strategy. Even more importantly, they've demonstrated a willingness to go the extra mile for our members."
To learn more about WEN, visit their website at www.womensenergynetwork.org
About AMR Management Services
AMR Management Services provides professional services to a variety of local, regional, national and international nonprofit trade associations, professional societies and foundations. Through our passion, people and principles, AMR turns vision into action to enable client success.
AMR's core services include association management, conference and event management, marketing and creative services and technology management. More than 20 regional, national and international organizations rely on AMR for association management expertise. AMR is one of only 19 AMCs to receive the Charter Accredited designation by the AMC Institute and is active in the American Society of Association Executives.
AMR is an accredited association management company (AMC) providing a wide range of services including strategic leadership support, financial management, event planning, member relations, marketing, communications, program management, information technology services and general administration. Looking for help with your association? Get In Touch With Us Today!
All Posts By
AMR Management Services
LEXINGTON, Ky. (May 16, 2017) —Molly Marsh, Programs Coordinator for AMR client the National Association of State Procurement Officials and Director of AMR's Education and…

When it comes to association digital marketing, your website is the glue that holds your strategy together. While your organization likely already leverages digital marketing…