Conference Engagement Hacks: Breaking the Ice without Breaking the Bank

Face-to-face connection time with other members is likely one of your association's top conference value propositions. So, what do you do to spice up the traditional icebreaker session without breaking the bank? Earlier this year AMR held its inaugural event: IdeaCON. At this event AMR staff showcased several lively and economical ideas to bring a fresh face to icebreakers.
Emoji Match Welcome Activity (Icebreaker)
When you think of an icebreaker what comes to mind? Possibly, Two Truths and A Lie? Wanting to step outside the "icebreaker" box the planning team used a "matching" activity from a recent conference and created the Emoji Match Welcome Activity! Each name badge contains an emoji sticker. Attendees are asked to find their emoji match and kick off the conference with a casual and informative conversation. Questions can vary but here are some that were used at IdeaCON:
What's something you want to accomplish this year?
Do you have any special or hidden talents?
What inspires you?
How do you define success?
Total Cost: $7.00 for a set of 20 sheets of 48 of the most popular emojis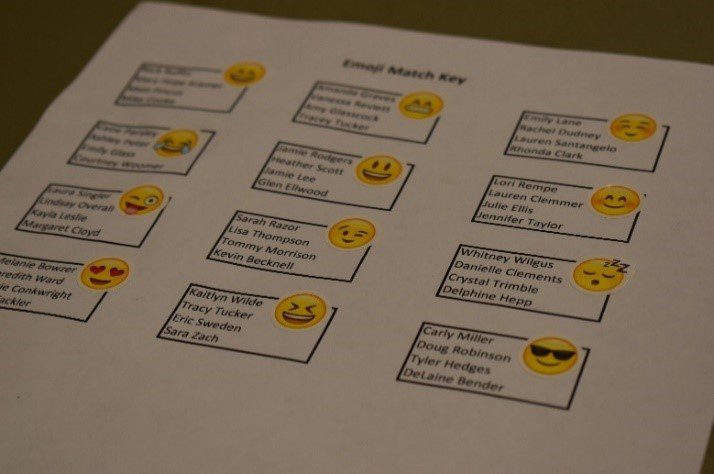 Conversations over Coffee (Icebreaker/Continuing Conversation)
How do you keep the conversation flowing with attendees and avoid awkward lapses? Adding the Conversations over Coffee activity can help continue the conversation with each other easily over the morning cup of coffee or afternoon break. Each attendee can pick up a napkin with various questions to ask other attendees. While the attendee is encouraged to find someone new, this activity can also benefit new or developing relationships among attendees. Questions can vary, but here are some that were used at IdeaCON:
What recent technology innovation has made the most impact on your life?
Which skill would you love to learn?
What do you enjoy doing to relieve stress?
What sets apart a leader or boss to you?
Total Cost: $58.30 for a set of 100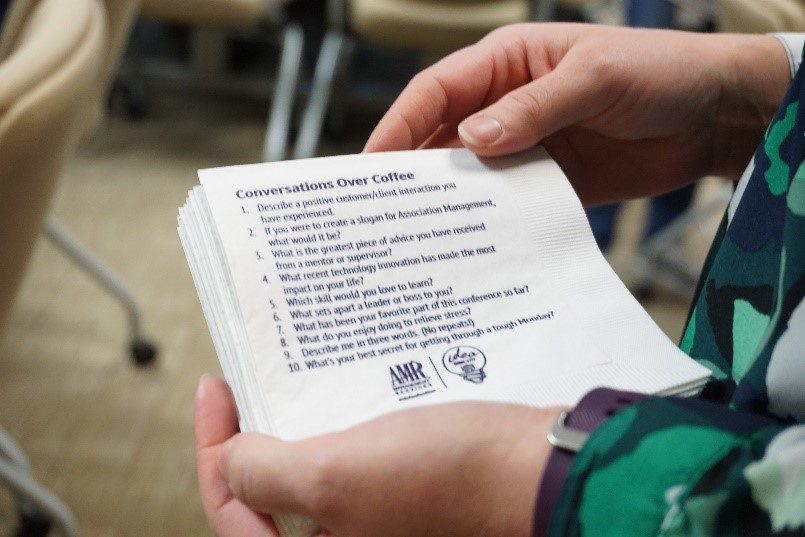 Action Plan (Post conference Activity)
The IdeaCON planning team also wanted to follow up with the attendees, not only via a post conference survey, but long term. Thus, the idea of the IdeaCON Action Plan Worksheet was created. Using resources from in-house, the planning team formulated a worksheet that the attendee filled out with their action plans and goals. The attendee then could tear off a portion and trade it with a fellow attendee. The follow up comes one month down the road when the attendees follow up with each other to see how each other is doing with their action goal/plan.
Estimated Cost: $12.80 – 19.70 for 500 sheets of white perforated paper
Armstrong Williams once said, "networking is an essential part of building wealth". The flip side of that would be it does not take wealth to build good networking. Attendees may not remember the agenda of the conference, but they will not forget the connections they make.