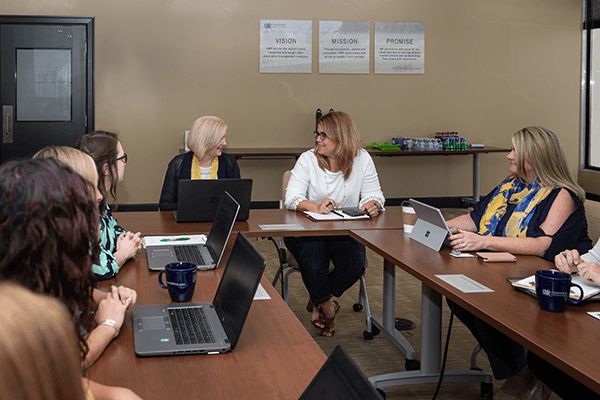 AMR is proud of our flexible, friendly atmosphere and strong culture, as evidenced not only by our perennial selection as one of the Best Places to Work in Kentucky, but also in our long-tenured client partner relationships.
is best described by our core values of Success Together | Casual but Focused on Results | Positive Workplace | Flexible | Ownership | Get Stuff Done | Lifelong Learning | Transparent and Inclusive in everything we do.
These values are ingrained in how we treat our client partners and each other. Follow us on social media and you'll see these values come to life with three simple hashtags:
We know productive, happy and creative employees are fulfilled and well-rounded people both in and out of the office.
With 25+ years of experience, AMR has refined company-wide processes to ensure a clear vision of partnership success and a roadmap to get there.
AMR doesn't see us and you – here it's about WE. AMR's team goes the extra mile because we are passionate about and committed to our client partners' missions and success.

AMR will be the nation's most respected and sought after association management company.
Through our passion, people and principles, AMR turns vision into action to enable client success
To add value for our client partners by serving as their trusted advisor and by executing their plans with excellence. AMR is a "remote-first" company headquartered in Lexington, KY with employees in 20 states