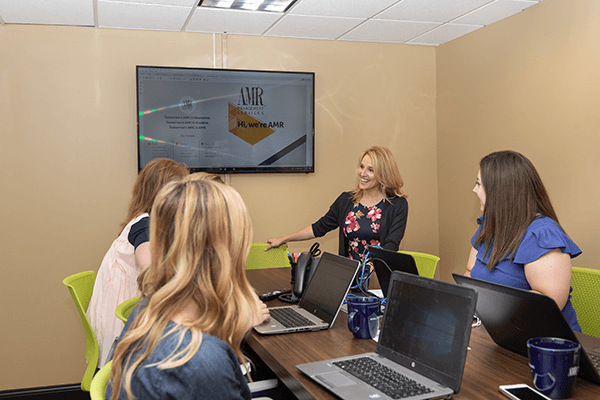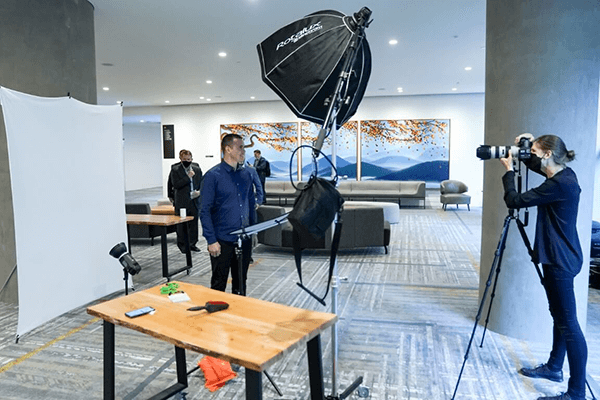 AMC stands for Association Management Company. In short, we're association professionals that make your life as a volunteer leader easier. We take care of the details so you can focus your precious volunteer time on what matters to you and your association!
Your association goals are top priority and AMR's customized services let you focus on what's most important – your organization and its future
AMR provides a dedicated staff to work with your volunteer leaders, becoming expert partners in driving your organization forward
The access to a group of professionals sharing best practices and innovations ensures you're always getting fresh ideas to grow your organization

AMR is charter accredited by the AMC Institute, the trade association for association management companies, under the guidance of the American National Standards Institute (ANSI). The ANSI/ AMC Institute Standard of Good Practices for the Association Management Industry was designed to establish internal quality service systems. AMCs that have adopted this standard have made a commitment to uphold and deliver the highest possible level of customer service using a documented set of best practices. In 2002, AMR was one of the first five firms to achieve this designation, and remains one of only 19 charter accredited firms. AMR attained re-accreditation in 2006, 2010, 2014 2018, and 2022
Creating a Partnership for Mutual Success
Passionate & Professional
AMR is passionate about providing outstanding professional services to our clients. We know trust is a key factor in a great client-partner relationships, and trust is built by following through on commitments. Every member of our professional team knows the AMR way -- building partnership every day, through accountability, communication and transparency.
Experienced
AMR has 25+ years of experience managing nonprofit associations. Since 1997, AMR has been helping professional societies and trade associations deliver powerful member experiences, streamline operations, implement innovative strategies and fully utilize available technology solutions.
Service Focused Philosophy
Through our core values, AMR is committed to building long-term partnerships founded on a collaborative spirit and forged with a promise to exceed each client's expectations every day.
Success Together

AMR employees are focused on working together to accomplish results through being part of the overall AMR team. We bring together individuals with diverse talents and backgrounds to contribute to the growth of AMR, its clients, and each other.

Casual but Focused on Results

(Professional but approachable) – AMR employees create a casual but professional culture that is focused on consistent, process driven results that elevate the work. We are not comfortable with the status quo.

Positive Workplace

At AMR all team members contribute to a positive environment that allows people to try new things, stretch themselves, and leaves room for mistakes. A positive attitude is a requirement at AMR.

Flexible

AMR is no stranger to change, knowing that effective change comes from a collective understanding of what is most important. We invest in our professional and personal lives, providing balance in our schedules, client relationships, and working environment.

Ownership

We take ownership for our work, our results, and our relationships. At AMR, we do what needs to be done because we expect it of ourselves, ownership springs from the intrinsic motivation of pride and engagement.

Gets Stuff Done

The AMR team knows it's not just about working hard; it's working on the right things in an efficient and effective way. We are proactive self-starters who are focused on moving priorities forward and getting stuff done.

Lifelong Learning

At AMR, a learning mindset is supported and encouraged. We are committed to professional development, learning from each other, and developing new skills to move the association industry forward.

Transparent and Inclusive

At AMR transparency and inclusiveness permeates the culture from top to bottom. We believe in sharing knowledge, allowing people a seat at the table, and ensuring all voices are heard.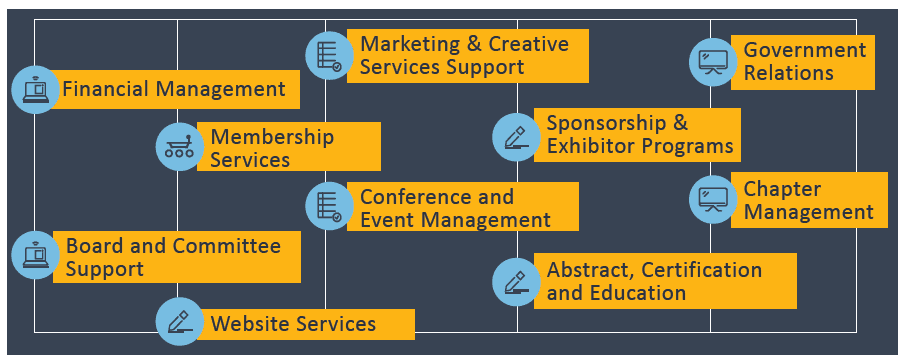 Whatever your needs may be, AMR has the professionals and the expertise to get you results!
Just check out a few examples from our current clients:
One of our newer client-partners who joined AMR in 2011 has increased their membership by 88 percent since coming to AMR
Acting on member feedback, focused marketing and adding new ways to engage on-site has increased one of our longtime client-partners conference attendance by 25 percent over the last five years
Through a new focus on member communication and marketing, another of our long-time clients sold over $1.5 million in sponsorships this past year – with sponsorship packages selling out in less than one day
We have the history

We have more than 25 years of experience managing professional and trade associations and we're ready to put our extensive experience and innovative spirit to work for you

We learn your business

AMR approaches each association partner with an eye toward synergies and a passion for your organizational goals, allowing us to learn and understand your association as if it is our own

We find the right fit

AMR offers full-service management that meets all of your needs, or a-la-carte options that allow you to pick and choose your services letting you tailor a partnership that works for you

We serve with purpose

AMR is committed to building long-term partnerships founded on a collaborative spirit that promises to exceed each client's expectations every day

We have the right team

Our staff is the best in the association management business. While everyone is highly trained in their areas, we also have many with advanced degrees and industry certifications