AMR Welcomes American Osteopathic College of Anesthesiologists as Client Partner

Posted On:
October 2, 2019
LEXINGTON, Ky. (October 2, 2019) — AMR is pleased to welcome the American Osteopathic College of Anesthesiologists (AOCA) as a new full-service client partner.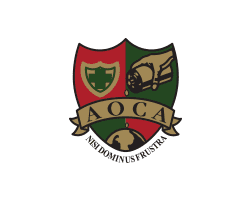 AOCA is dedicated to the mission of promoting the osteopathic concept of disease, advancing the standards of practice, and providing an opportunity for training and education in the art and science of anesthesiology.
Nick Ruffin, CAE, President and CEO of AMR shared, "AOCA has been a strong advocate of osteopathic care and the field of anesthesiology since their inception in 1952. AMR is excited that we could bring our expertise and professional services to partner with AOCA as they enter the next phase of the organization."
"The AOCA is enthusiastically looking forward to working with AMR," AOCA Immediate Past President Dr. Tom Costello stated. "We outgrew our previous association management firm and after an in-depth evaluation of available management companies we feel AMR is the best company to meet our needs in continuing growth and improvement of quality of services to our members."
AOCA President, Dr. Jeffrey Kyff added, "As we begin our partnership with AMR we are excited to see the next chapter of our organizational growth."
Julie Kahlfeldt will be joining the AMR team as AOCA's executive director. Julie brings more than 20 years of experience in the association industry, particularly in the area of medical associations, having worked as the Executive Director for several orthopedic specialty societies as well as the American Society of Regional Anesthesia and Pain Medicine and the California Society of Anesthesiologists. Kahlfeldt noted, "I'm very excited to be part of this group and help AOCA as they embark on this new chapter for the organization."
About AMR Management Services
AMR Management Services provides professional services to a variety of local, regional, national and international nonprofit trade associations, professional societies and foundations. Through our passion, people and principles, AMR turns vision into action to enable client success. AMR's core services include association management, conference and event management, marketing and creative services and technology management. More than 25 regional, national and international organizations rely on AMR for association management expertise. AMR is one of only 19 AMCs to receive the charter accredited designation by the AMC Institute and is active in the American Society of Association Executives.
AMR is an accredited association management company (AMC) providing a wide range of services including strategic leadership support, financial management, event planning, member relations, marketing, communications, program management, information technology services and general administration. Looking for help with your association? Get In Touch With Us Today!
All Posts By
AMR Management Services
LEXINGTON, Ky. (January 15, 2020) — AMR is pleased to welcome the Association of Biomolecular Resource Facilities (ABRF) as a new full-service client partner. Association of Biomolecular…

LEXINGTON, Ky. (May 16, 2017) —Molly Marsh, Programs Coordinator for AMR client the National Association of State Procurement Officials and Director of AMR's Education and…